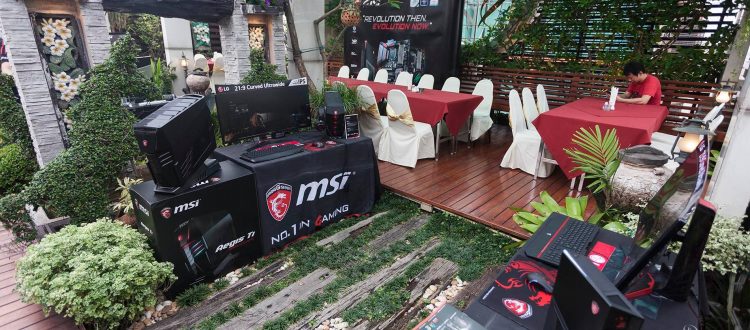 MSI Thailand Product Launch "Revolution Then. Evolution Now."
Amaranta Hotel has once again hosted another amazing event for one of its most loyal VIP client, MSI Thailand. Continually returning here for its yearly events, this year's event introduced the future of PC Gaming Technology with their all-new line of products. They have truly revolutionized the gaming experience and selected the best place to launch it in Thailand, the Amaranta Hotel.
If you are interested in having your product launch or event here at Amaranta Hotel, just contact the Sales & Event Team at 02-691-1688 and we will show and give you a revolutionary event experience like never before.